Namm Show Press Conference 2012
We welcome the press on behalf of Jarrell Guitars, Seymour Duncan, Orange Amps and Monte Pittman.
We are excited to announce the result of the collaboration between Monte Pittman, Jarrell Guitars and Seymour Duncan to create the Monte Pittman Signature Series. The series consists of three guitars: the MPS.1, MPS.f and the MPS*Classic.
After a year of prototypes and tests, the first live performance with the new final design, Monte Pittman will be at Super Bowl 2012, performing with pop superstar Madonna at the half-time show. Pittman has been Madonna¡¯s guitarist for the last decade.
March 7, 2011
Monte Pittman performs "Hey Tommy Joe & The Four Horseman" at The Lounge@The Palms Casino, with band mates, Warren Willis, Xander Smith and Tommy Joe Ratlff.
Monte PIttman performs "Cold Shot" at Molly Malone's L.A.,
Monday 21, 2011.
Jarrell Jam Namm Show 2011
Tommy Joe Ratliff, Monte Pittman, Steve Cooke,
Steve Postell & Jeff Pevar "345 Coming Through"
Performing with Jarrell Guitars at the Namm Show 2011
Meet Patrick Kirshtner, and Kellie Stoelting, at http://thearsource.com/
Dan Navarro & Steve Postell perform together Sunday June 6th at a private event in San Diego. Steve with a new JZH-1 x Spruce top, and Dan with an acoustic AJA-OSR-29. Don't miss that amp. Jarrell Gig God 30w Tube amp with 1 x 12 inch Celestion Vintage 30.
Check out "Peek of the Week"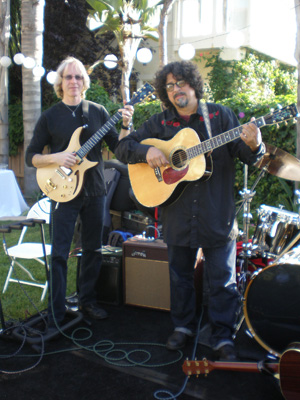 Dan Navarro, of the duo Lowen & Navarro, http://www.lownav.com. Dan & Eric Lowen are a great American song writing team. They composed many hit songs including "We Belong" for Pat Benatar. Dan is constantly on tour: Check him out: http://www.dannavarro.com/.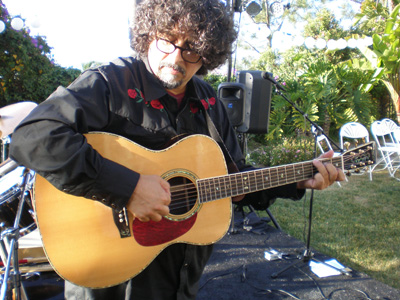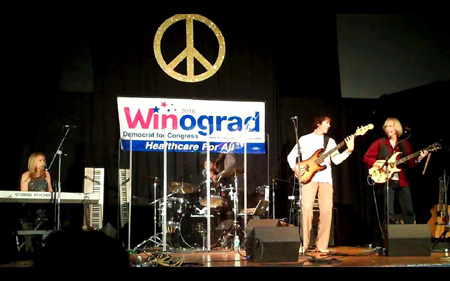 Vonda Shepard of the Ally McBeal series, on stage with Steve Postell, for "Jobs not War" concert at Venice Center for Peace with Justice, and the Arts. Sunday May 30th. Steve Postell is playing a JZH-1x (S&M)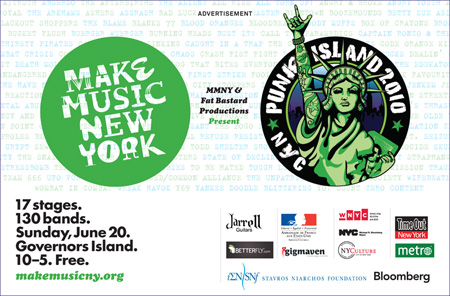 Jarrell Guitars sponsors "Make Music New York"
Great Event ! "MAKE MUSIC NEW YORK 2010" 1000 bands play New York City. June 21st. Corporate Battle of the Bands in Bryant Park. Winners carry home a JZS-1 B&W Metal Jarrell Guitar .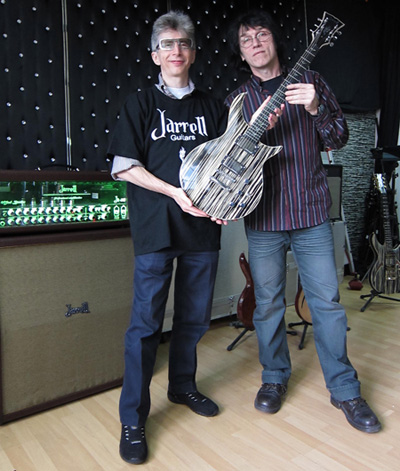 Robert Singerman from "Make Music New York" with Phillip Jarrell at the Shanghai Studio. They are showing off a JZS-1 B&W Metal, which is the 1st prize trophy of the "Corporate Battle of the Bands" in Bryant Park, on June 21st.
Winter NAMM SHOW 2010 was GREAT !
Our first NAMM SHOW, and now history. Our guitars were welcomed with great excitement, by the tuffest pros in the business. The guys who know the most about guitars, where there to touch and feel them. Hands on, plugged in and everyone was smiling. Everyone was impressed with the look of our guitars, but the real pros seemed a little surprised when they played them, and couldn't find anything wrong with them. And then well, didn't want to put them down. And then" WOW ! this is f_-kin' Great" ! "Wish my bla bla played like this". No you can't make this stuff up. Great players were bringing their friends back the next day, and great music was played by all.
By the second day people were showing up, saying they had to come to see what everybody is talking about. The buzz got louder each day until on the last day we had constant jammin' going on. :)
Thanks to all the great players who performed at the booth.
Monte Pittman, Steve Postell, Jeff Pevar, Steve Cooke, The Twinz,Tommy Gibbons,


Here are some shots of people you will see playing Jarrell Guitars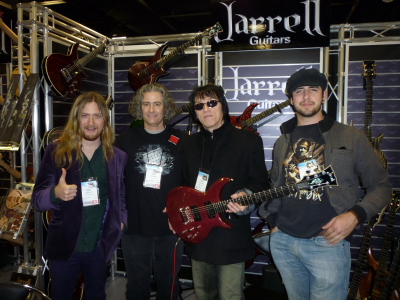 Jason Kaye, Evan Skopp(VP, Seymour Duncan), Phillip Jarrell, Tommy Curran. Jason and Tommy were our resident guitarist at the booth.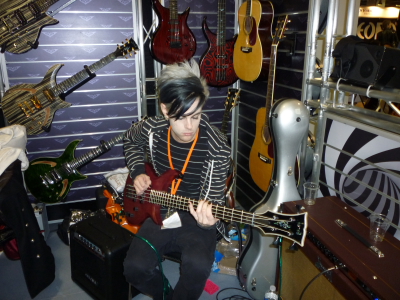 Tommy Joe Ratliff played the new JZS-2x Purple Heart Bass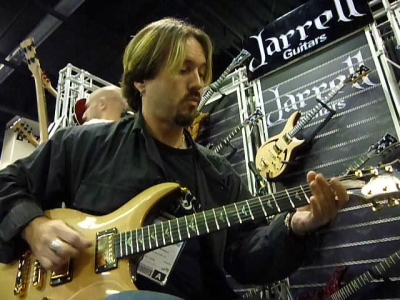 Bruce Lawrence, came by to check out the new JZS-1x (s&m), and testify to his experiences working with the Jarrell, AJA-DSR-229 Acoustic guitar, he has played on a recent sound track, for a major motion picture.